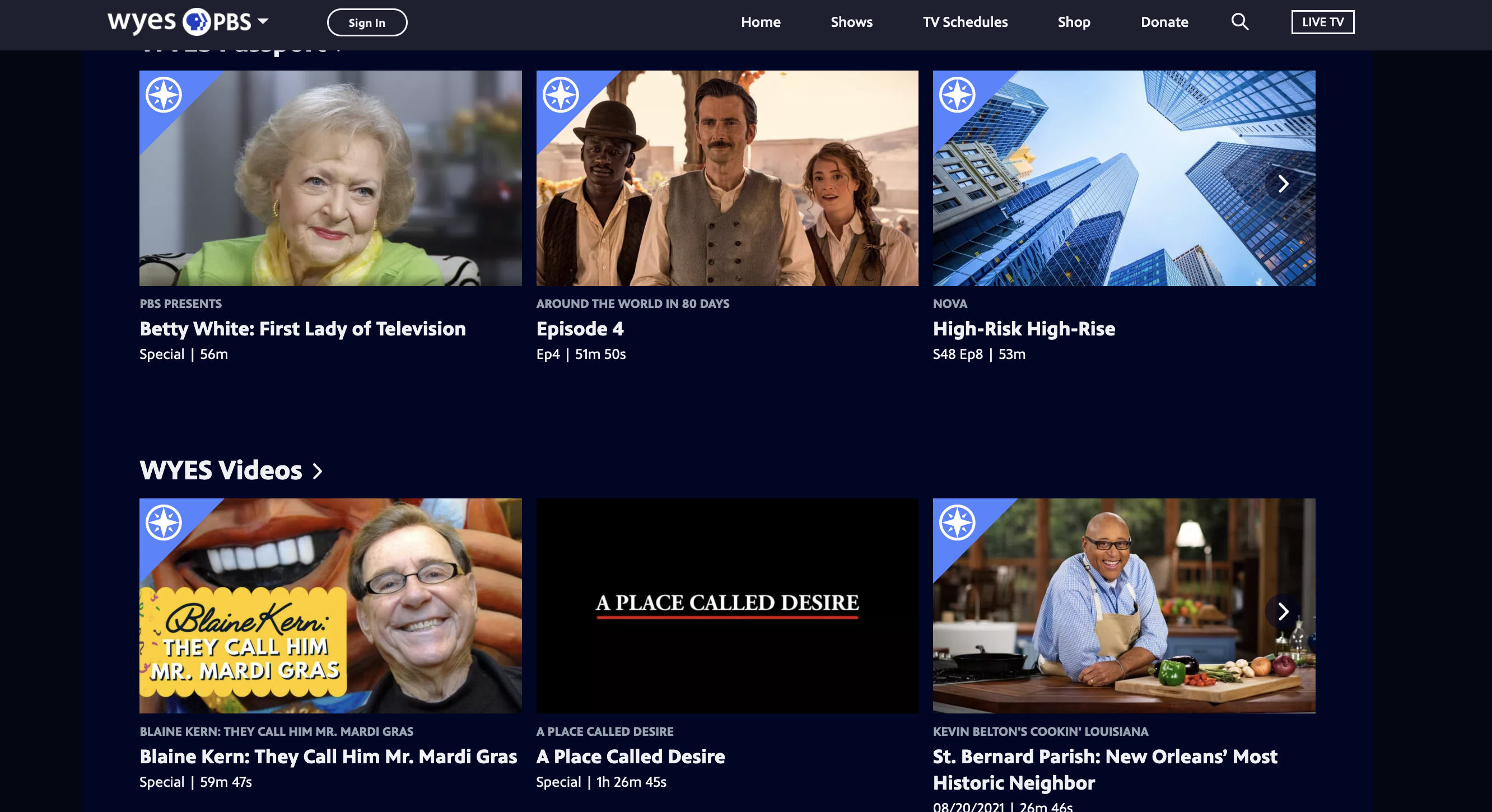 WELCOME TO WYES PASSPORT, YOUR WYES MEMBER BENEFIT
Get access to thousands of hours of video.

WYES Passport is the member benefit that provides you with extended access to quality public television's premier programming, including current and past seasons of PBS shows — including drama, science, history, and the arts. PLUS, enjoy WYES' local documentaries and cooking series — including all four seasons from Chef Kevin Belton.
Quality shows, on your schedule. Watch anytime, anywhere. Contribute a tax-deductible* gift of $5 per month or an annual gift of $60 or more. Your donation will help WYES serve your community through media that educates, inspires and entertains.

With your gift of $60+, WYES Members will also receive a yearly subscription to New Orleans magazine.
WYES
MARCH 2022; What's new on WYES Passport
Take advantage of WYES Passport, the member benefit where you can watch even more episodes of your favorite PBS and local WYES shows. Learn more: https://www.wyes.org/passport/