JOIN WYES OR RENEW YOUR MEMBERSHIP AT ANY AMOUNT THAT IS APPROPRIATE FOR YOU.
MEMBER BENEFITS BEGIN AT THE $40 LEVEL.

Don't forget to select your thank you gift.
---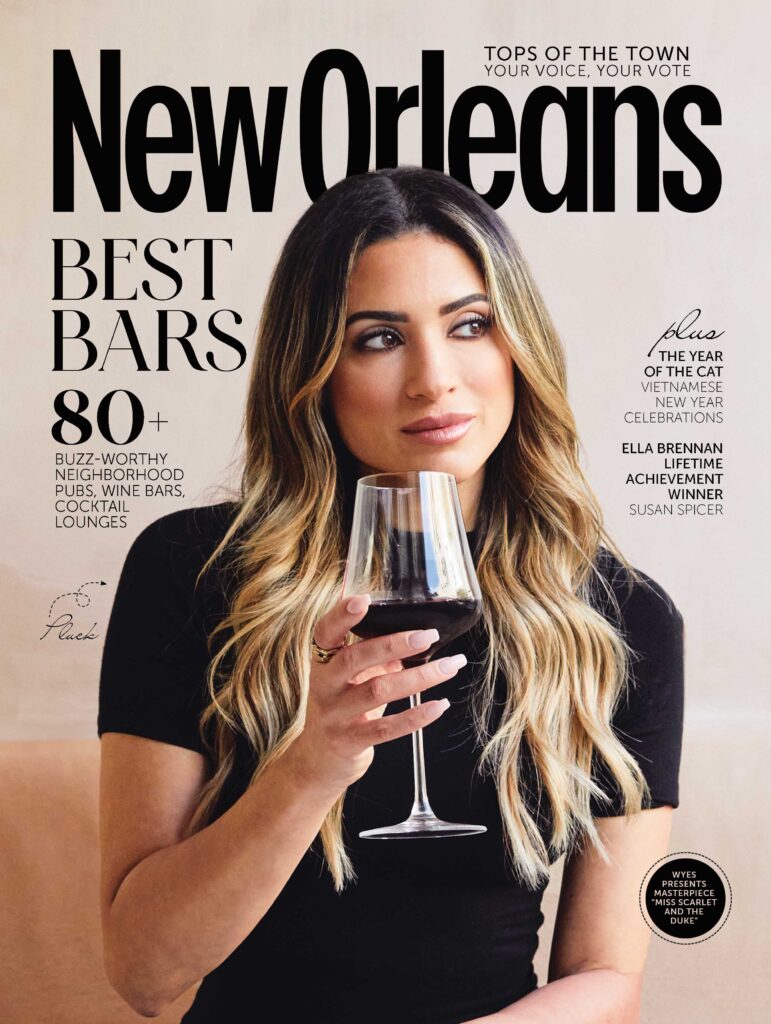 $40 WYES MEMBER LEVEL
Everything you need to know about New Orleans is in New Orleans Magazine. Read articles about the best New Orleans has to offer, plus enjoy DIAL12, WYES' program guide.

Become a WYES Member at the $40 level and receive a year's subscription to New Orleans Magazine.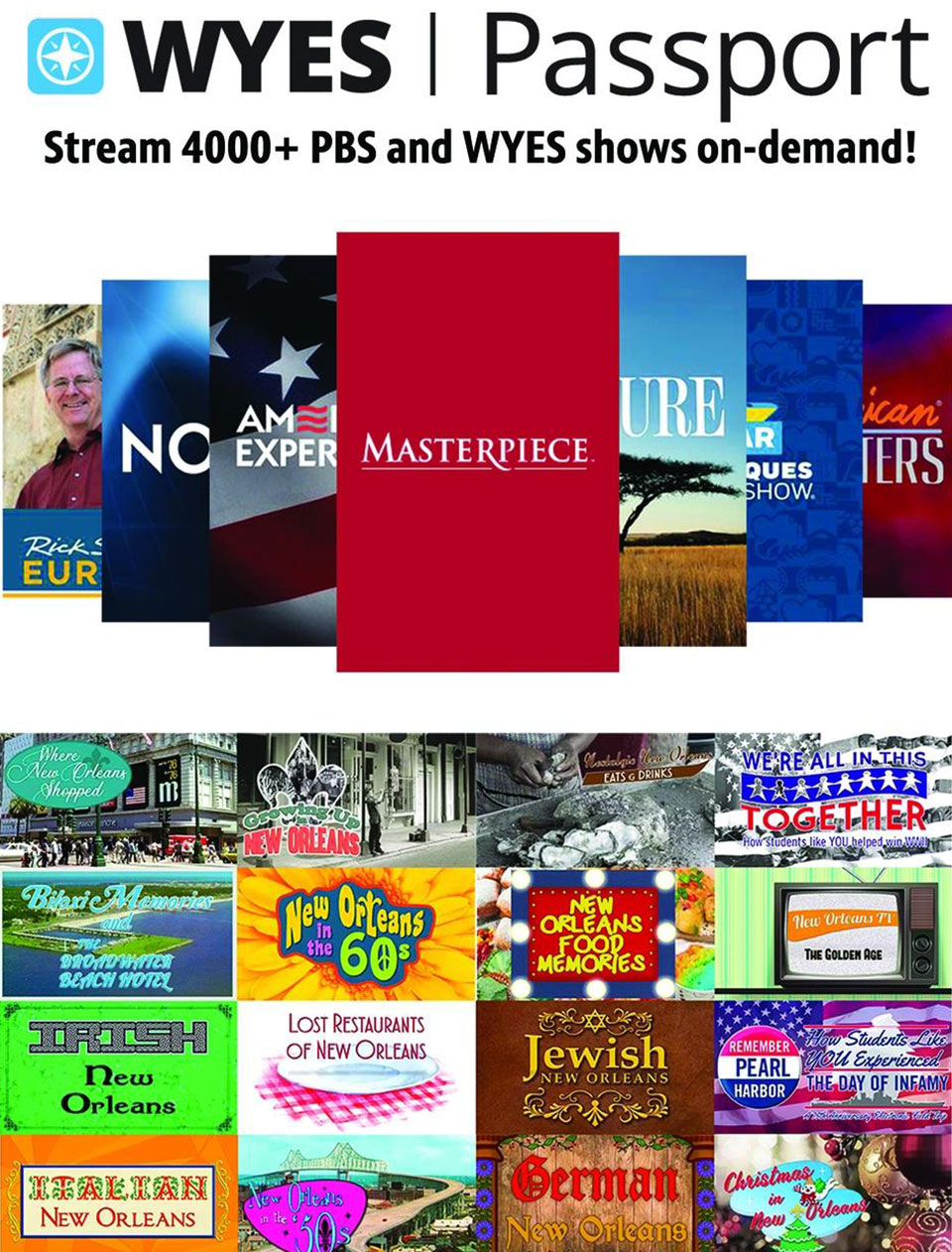 $60 WYES MEMBER LEVEL
WYES Passport is a member benefit that gives supporters extended access to an on-demand library of quality public television programming and local WYES programming online.

Become a WYES Member at the $60 level and receive a year's subscription to New Orleans Magazine + WYES Passport.
---

WYES MEMBER
From PBS Nerd socks to Rick Steves' guidebook — there are many great gift options when becoming a WYES Member.

WYES SUSTAINER
WYES Sustainers provide support through on-going monthly donations. Sustainers can join at any level from $5/month and up. Same great gifts options apply here.

WYES PRODUCERS CIRCLE
The Producer's Circle is for those who contribute $1,500 a year or more. These members support the production of regular programming as well as special local programs.
---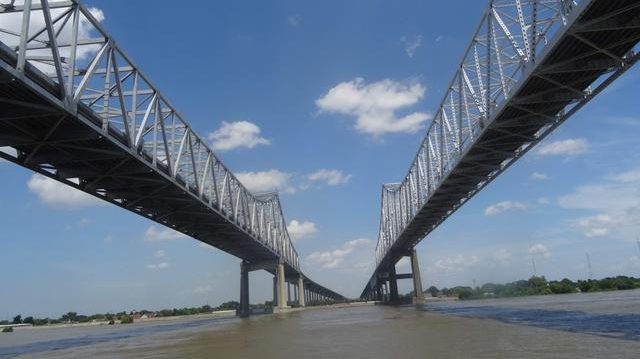 MATCHING GIFTS
Many corporations match their employees' charitable donations. Check here to see if your employer is one of them.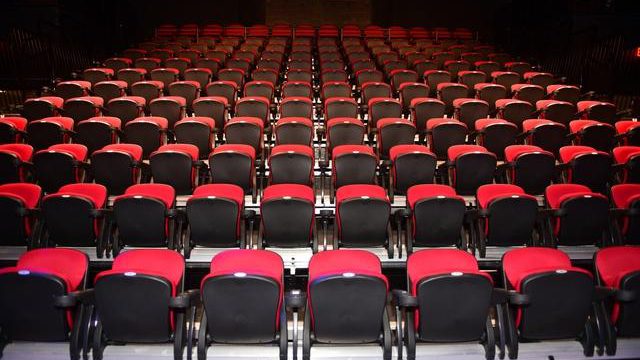 WYES "TAKE YOUR SEAT" CAMPAIGN
Leave your legacy and be part of WYES history. A forever gift for that special someone.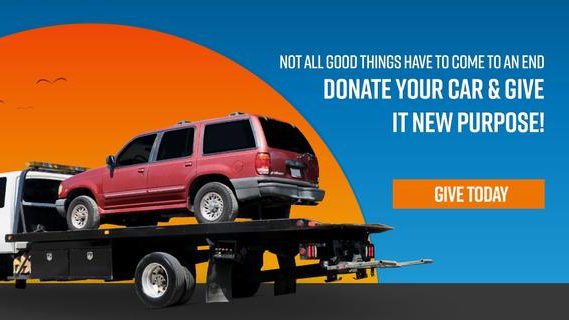 DONATE YOUR VEHICLE
Donate your vehicle in any condition. WYES gets the proceeds and you get an easy tax-deduction.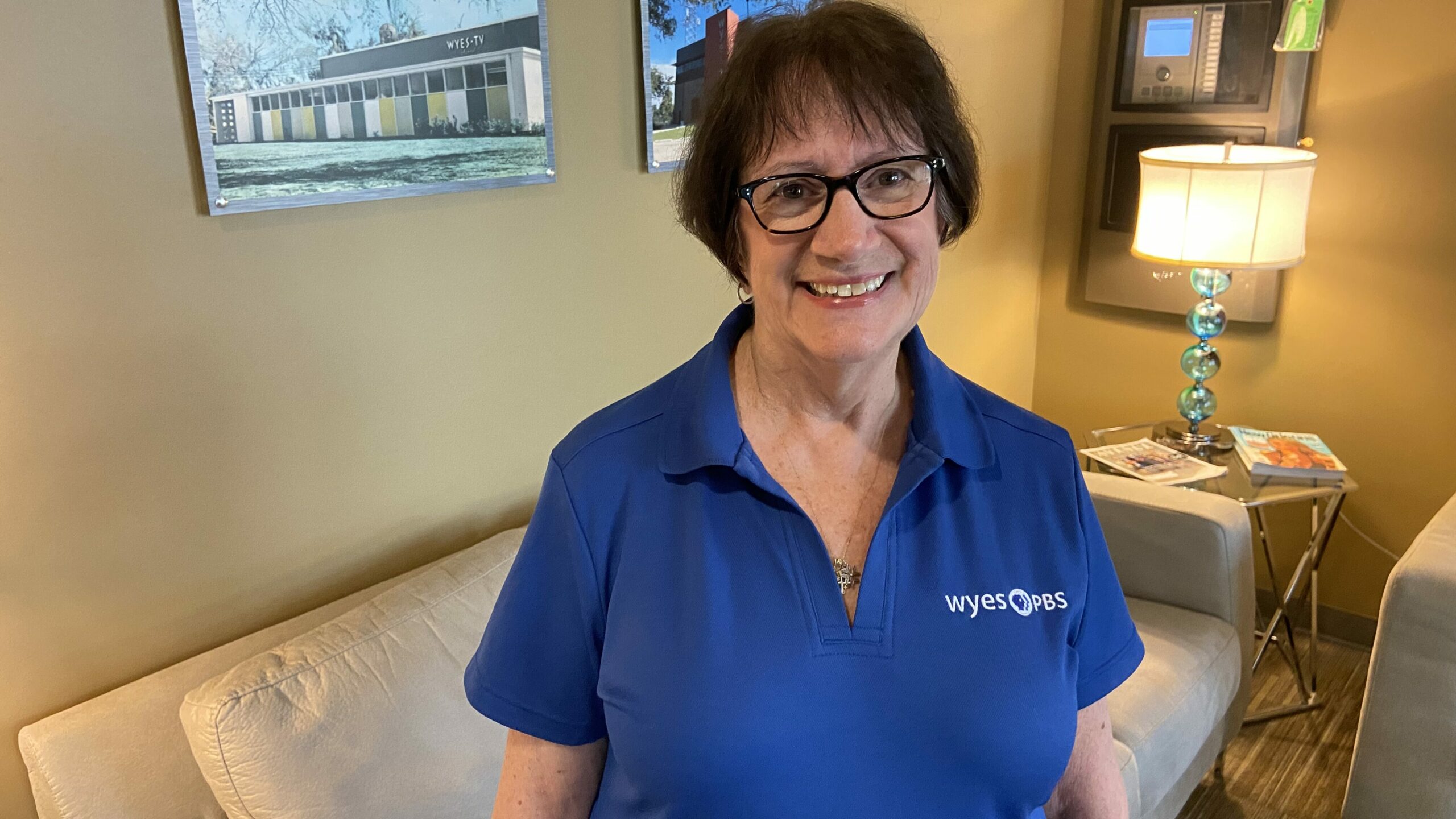 VOLUNTEER
Donating your time to WYES can be just as helpful as a financial donation.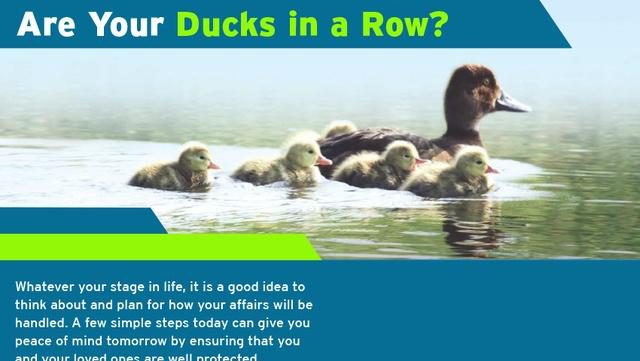 MAJOR & PLANNED GIVING
Plan a gift to support the future of public media in our community.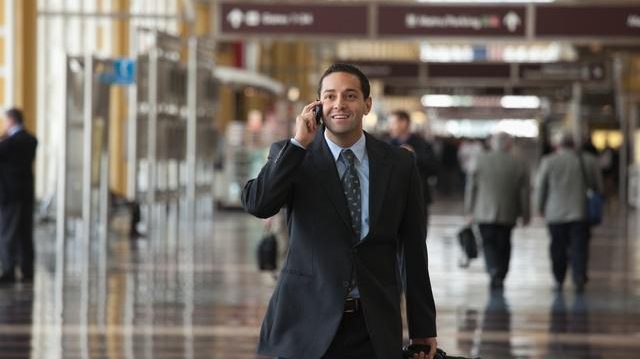 CORPORATE SUPPORT
Corporate sponsorship is a great way to invest in our community and gain great visibility for your business.