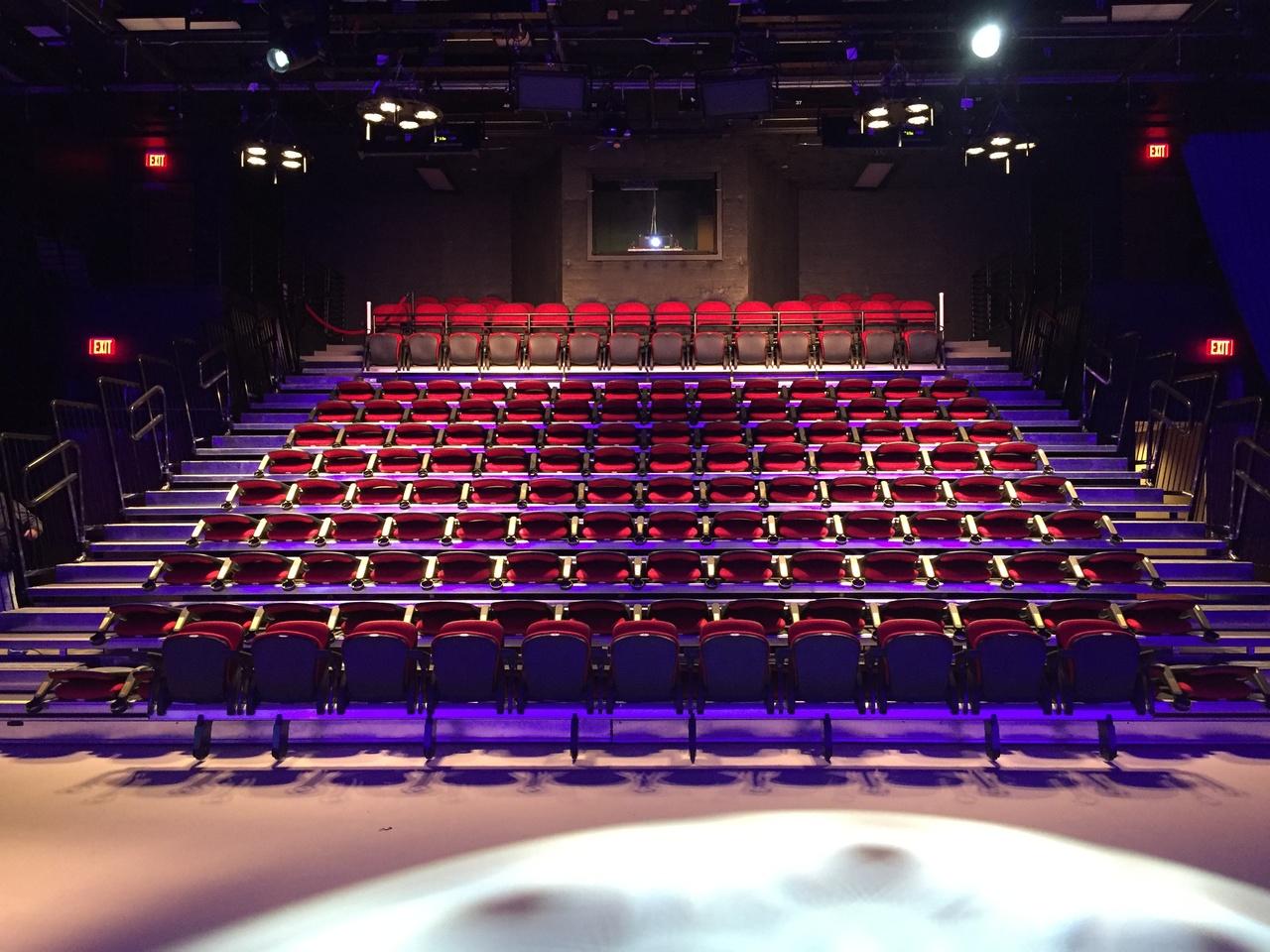 The doors of the WYES Paulette and Frank Stewart Innovation Center for Educational Media opened in spring of 2017 as WYES celebrated its 60 anniversary.

The red cushioned seats have become a highlight of the Charlie & Janette Kornman Performance Studio. By naming a seat, you leave a lasting legacy and help sustain our beautiful state-of-the-art production studio — home to WYES screenings and special events, and a cultural asset for community use.
Your gift can:
Memorialize a loved one
Honor a family member, your entire family or a friend
Present as a holiday or special occasion gift

One chair is $1,200 or $100 a month. Only a few seats remain. Names will be inscribed and displayed on the arm of the chair for current and future generations to see.
Your gift is tax-deductible. Call 504-486-5511 or click below.
Please note that the naming of a chair does not guarantee a seat, or a particular seat, at WYES special events. All seats will be assigned based on the order in which the gifts are received.