CHASING THE MOON: THE CRESCENT CITY CONNECTION premiered on Friday, June 28, 2019 at 9:00 p.m. on WYES-TV/Channel 12. Made possible by WGBH.
ABOUT THE SHOW
IT'S BEEN 50 YEARS SINCE THE FIRST WALK ON THE MOON.
New Orleans played an important role in the success of that mission. Learn what it took to propel man through space and how it felt to be part of history in the WYES Community Forum — CHASING THE MOON: THE CRESCENT CITY CONNECTION on Friday, June 28th at 9pm on WYES-TV/Channel 12. The program will also be streamed on wyes.org.
Made possible by: WGBH
---
CHASING THE MOON: THE CRESCENT CITY CONNECTION takes viewers on a rocket test stand at the Stennis Space Center and a tour of the Infinity Science Center which gives the future generation a glimpse at a career in space exploration.

Deputy director Randall Galloway notes, "We were in the cold war. The Russians were going to the moon. One of the things that kept the Russians from getting to the moon was they never built a place to test their rocket stages as a whole stage. We did that here."
---
HOST OF THE PROGRAM AND WYES DIRECTOR OF COMMUNITY PROJECTS MARCIA KAVANAUGH IS JOINED BY A PANEL OF GUESTS: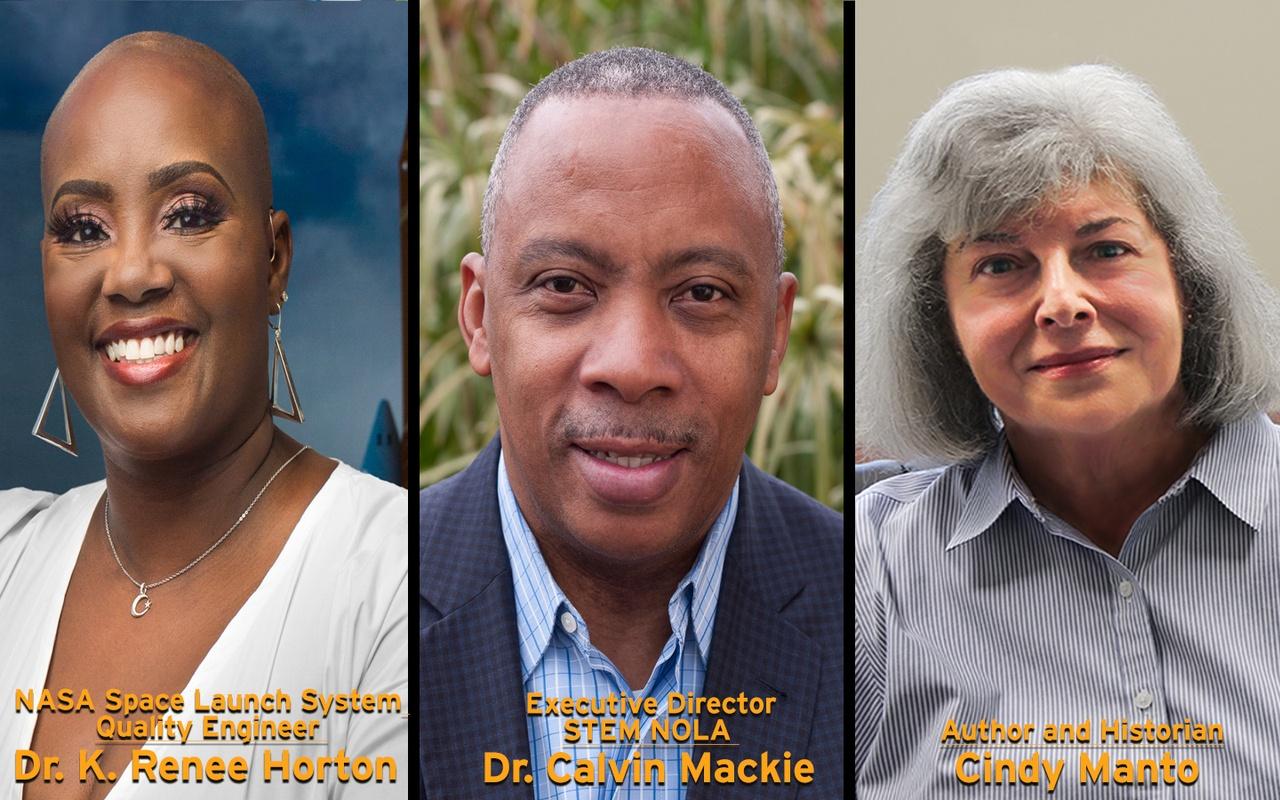 IN ADDITION
Past and present workers at the Michoud Assembly Facility in New Orleans East and The Stennis Space Center in Mississippi recount how they all pulled together to meet the challenge of getting a man on the moon by the end of the 1960s and the pride they felt when astronauts Neil Armstrong and Buzz Aldrin took those first steps on July 20, 1969.

"The big contribution Michoud made was to build that gigantic booster. It was 138 feet tall. And it was 33 feet in diameter. It was huge and it was the critical part in order to get that mass off the ground," remembers retired engineer Randall Tassin who began his 42 year career at Michoud in 1962.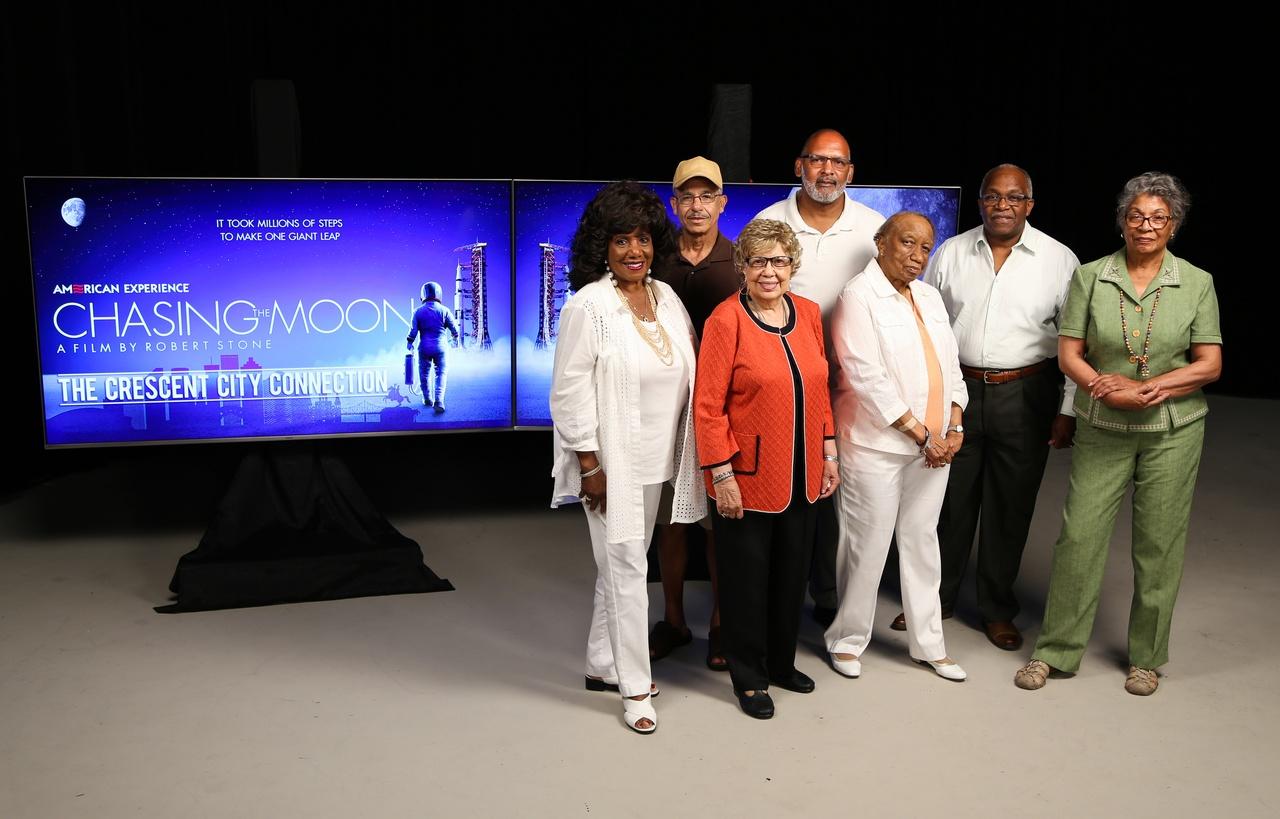 Pictured: Michoud Assembly Facility retirees featured in the program. Beginning their jobs at Michoud in the '60s and '70s, they worked in varying capacities from electrical assembly to tool building to electrical mechanical test technician to production supervisor. From (l-r): Geneva Robertson, George Robertson, Wilma Crusto-Wilson, Herman Lockhart, Iona Bosaman, Richard Walker and Venita Johnson
TRAILER | CHASING THE MOON | AMERICAN EXPERIENCE | PBS
In 1969, we made one small step. In 2019, join American Experience and PBS to relive the journey that defined a generation in "Chasing the Moon."

"Chasing the Moon," a film by Robert Stone, reimagines the race to the moon for a new generation, upending much of the conventional mythology surrounding the effort. The series recasts the Space Age as a fascinating stew of scientific innovation, politic