Hosted by Marcia Kavanaugh

Produced by Errol Laborde
When
Fridays at 7pm & Sundays at 9:30am
Where
WYES-TV, WYES.org/live, the WYES-TV App and on YouTube
Sponsor
Suzie and Pierre G. Villere
---
INFORMED SOURCES is currently in its 38th season.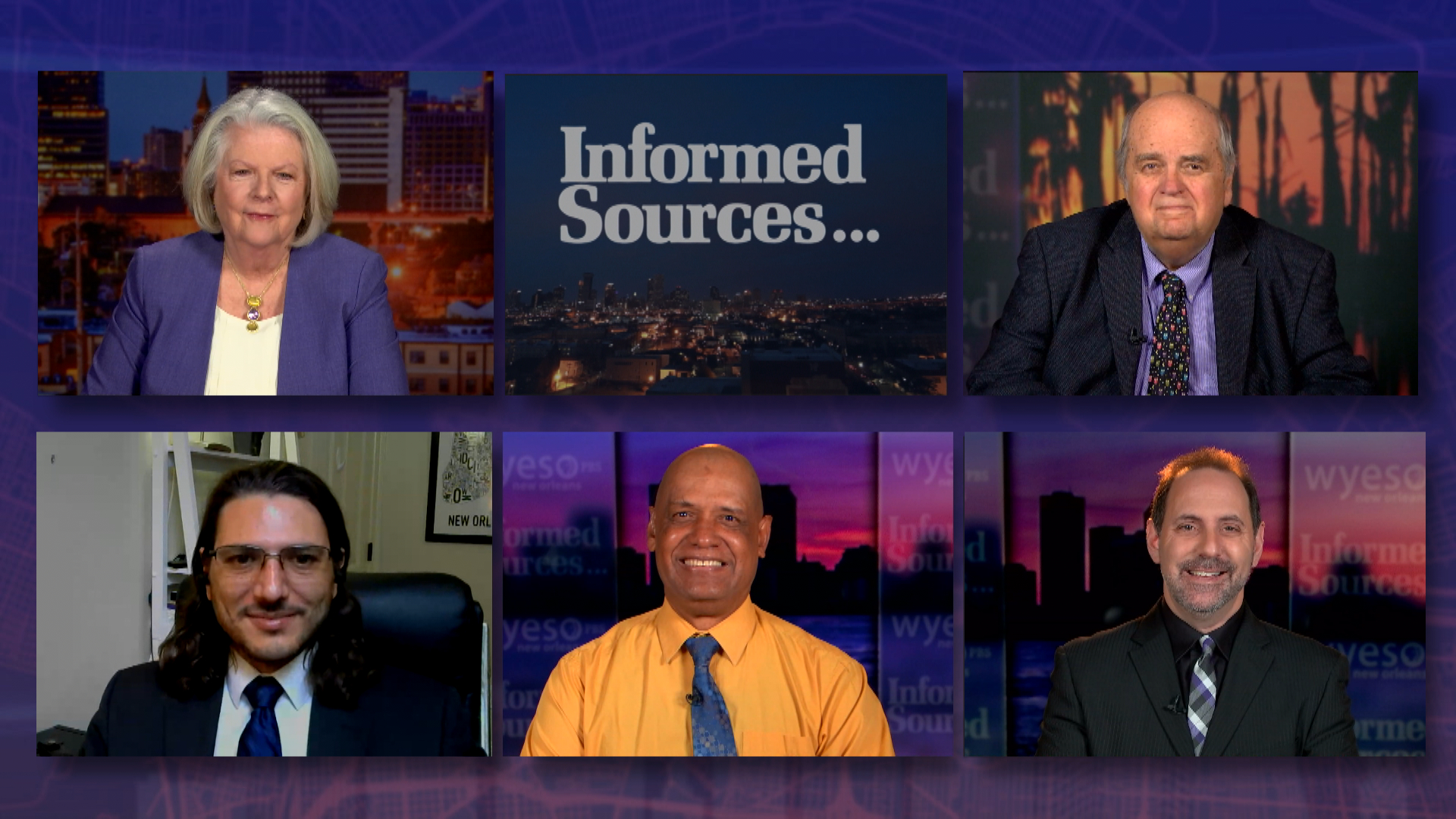 ---
The year was 1984…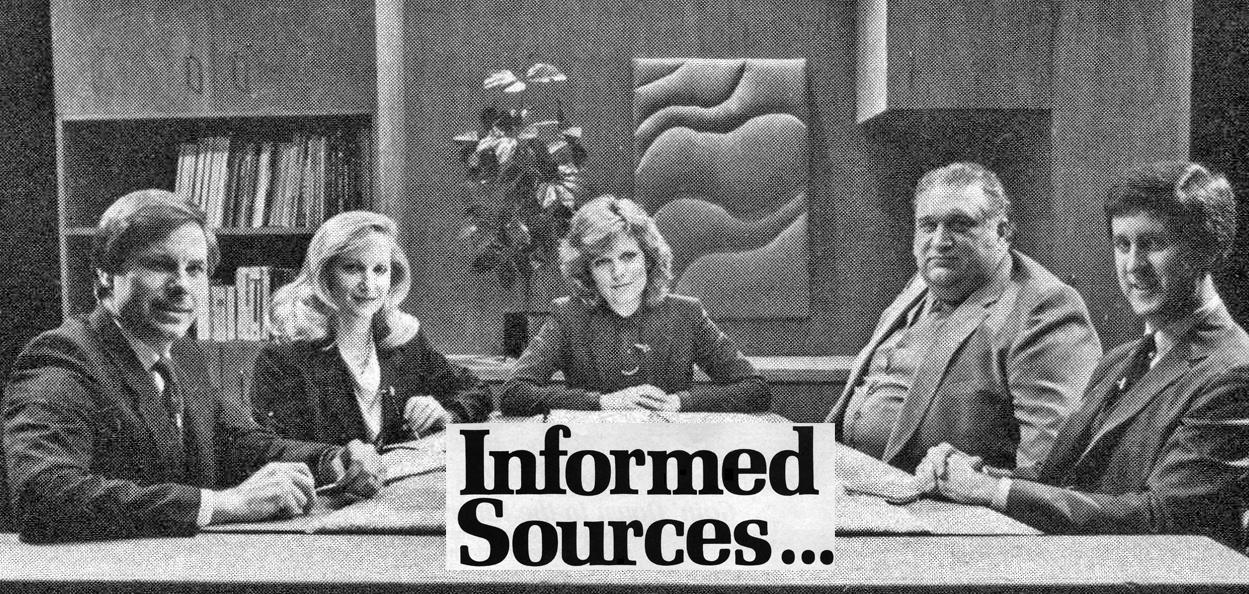 The World's Fair was the biggest local news story at the time. Dutch Morial was halfway through his second term as the city's mayor and Edwin Edwards was just starting the second of three terms as governor. With those stories as the backdrop, a new public affairs program and local reporters' roundtable made its debut on WYES — INFORMED SOURCES.
While New Orleans and southeast Louisiana has undergone tremendous change since then, INFORMED SOURCES remains a trusted and vital source for analysis of the week's top news stories with insights from local journalists covering the major stories of the week.
The founder of INFORMED SOURCES, Marcia Kavanaugh, is the moderator, joined by longtime INFORMED SOURCES producer and panelist Errol Laborde
In close to 2,000 episodes aired since 1984, INFORMED SOURCES has welcomed dozens of Louisiana print and broadcast journalists to the table on Friday nights to discuss the news of the week gone by and the week ahead as well. The format is simple but the program has developed a strong local following with a particular interest in local and state politics and business. Since Hurricane Katrina, a "Future Watch" segment with reporter Dawn Ostrom has highlighted recovery-related issues, trends and new projects on the horizon.
INFORMED SOURCES was inspired by "City Desk," a program with a similar format that ran on Friday nights for seven seasons from 1971 through 1978. It featured States-Item newspaper editor Charles Ferguson as moderator and reporters from the newspaper as panelists. Kavanaugh, a New Orleans native and former WDSU news anchor who was working as a freelance producer and reporter, was recruited by WYES program managers to revive a "City Desk" style program.
INFORMED SOURCES premiered at 6:30 p.m. on February 3, 1984. Kavanaugh was the host, with former TV and radio reporter Elizabeth Curren conducting in-studio interviews with newsmakers. "We plan to be an informative and timely show," Kavanaugh told The Times-Picayune shortly before the debut show. "We hope for banter going back and forth so people feel they can be as candid as possible."
Errol Laborde, who in 1984 was serving as associate editor of Gambit, was an early panelist and before long became associate producer and then producer. He has served as producer and regular panelist for nearly all the program's 35 years since.
By the show's second month in March 1984, Times-Picayune TV critic Bob Wisehart told readers it was "worth a look," saying it had "quickly evolved into a good broadcast. Kavanaugh and Curren move it (the show) along briskly. If you get a chance, tune in."
Kavanaugh left the program in 1985 and was first replaced by former network TV correspondent Richard Anderson and then by her former WDSU colleague Warren Bell, who served as moderator of INFORMED SOURCES from 1985 through 1987. In 1987, Larry Lorenz, chairman of the Department of Communications at Loyola University, joined the program as moderator, a role he held until 2013. Kavanaugh, who by then was back at WYES serving as its Community Projects producer, rejoined INFORMED SOURCES as moderator.
---
Pictured in top photo: Host Marcia Kavanaugh, Producer Errol Laborde, The Times-Picayune/New Orleans Advocate reporter Jeff Adelson, The Times-Picayune/New Orleans Advocate columnist Will Sutton, WWL Radio Dave Cohen.
Pictured in B&W photo: From left-right: Dennis Woltering, WWL-TV; Elizabeth Curren, WYES Associate Producer; Marcia Kavanaugh Radlauer, producer/moderator; Gary Esolen, Gambit; Clancy DuBos, WDSU-TV