THE 19TH AMENDMENT TO THE U.S. CONSTITUTION GRANTED AMERICAN WOMEN THE RIGHT TO VOTE, A RIGHT KNOWN AS WOMEN'S SUFFRAGE, AND WAS RATIFIED ON AUGUST 18, 1920, ENDING ALMOST A CENTURY OF PROTEST.
THE WOMEN OF LOUISIANA TOOK PART IN THE STRUGGLE FOR VOTING RIGHTS AND BECAME A FORCE FOR CHANGE IN GOVERNMENT, CIVIL RIGHTS AND HISTORIC PRESERVATION.
THE VOTE: LOUISIANA WOMEN LEAD PREMIERED MONDAY, JULY 6 AT 10PM.
TO WATCH THE FULL PROGRAM, CLICK THE VIDEO ABOVE.
THE VOTE: LOUISIANA WOMEN LEAD interviews include Chief Justice of the Louisiana Supreme Court Bernette Joshua Johnson, civil rights activist and former First Lady of New Orleans Sybil Morial, League of Women Voters New Orleans President Rosalind Cook, former U.S. Senator Mary Landrieu, former Louisiana Representative Julie Stokes, daughter of civil rights activist Rosa Keller and former official with the Moon Landrieu administration Mary Zervigon and The Historic New Orleans Collection curator and historian Eric Seiferth.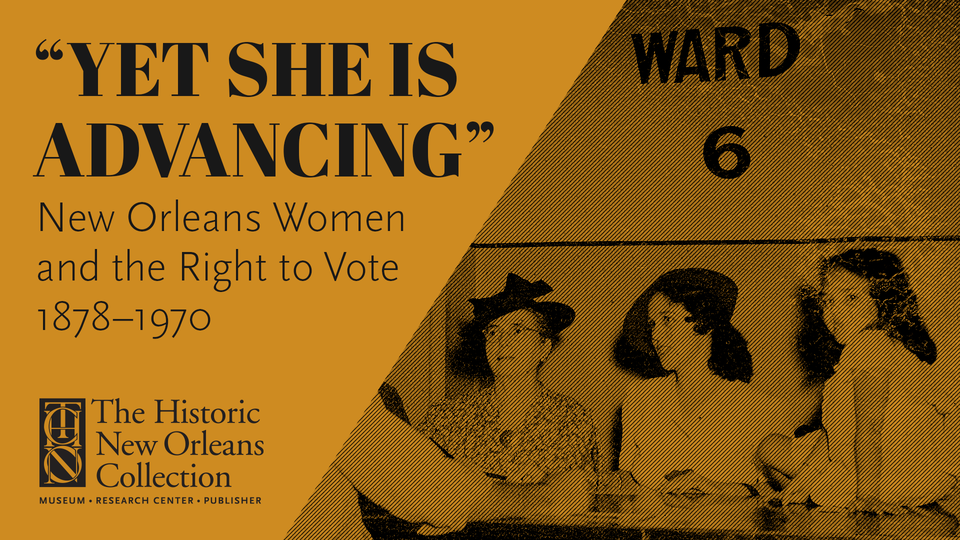 Viewers will also get an inside look at The Historic New Orleans Collection's newest exhibit "Yet She is Advancing": New Orleans Women and the Right to Vote, 1878-1970. Engagement with the panelists is encouraged and those registered will be able to ask questions via the chat feature.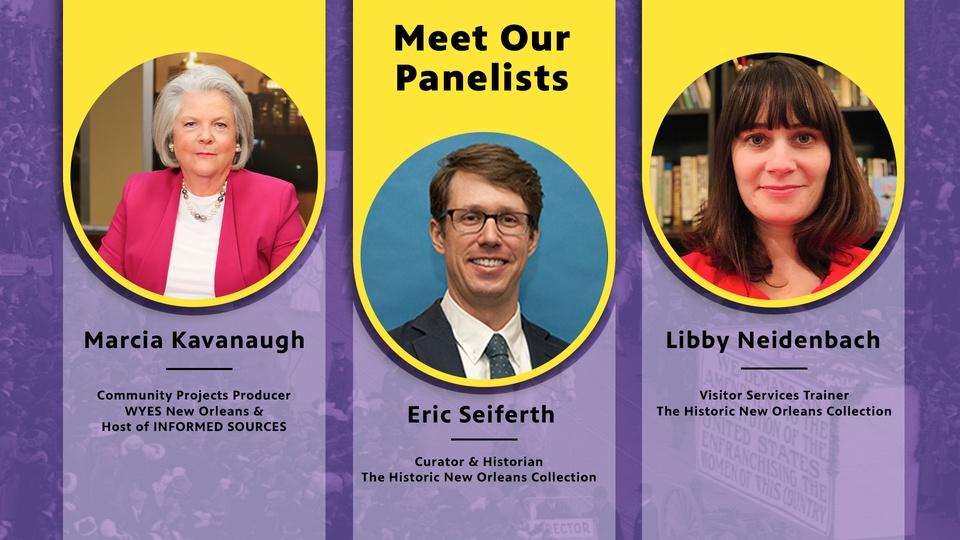 Viewers wanting a sneak peek of the national PBS series AMERICAN EXPERIENCE "The Vote" can watch an excerpt from the comfort of their laptop, desktop, tablet or mobile device on Wednesday, July 1 at 7:00 p.m. The screening will be hosted on the OVEE platform.
Following the virtual screening viewers can join panelists for a lively discussion. Panelists includeWYES' Marcia Kavanaugh, The Historic New Orleans Collection (HNOC) Historian Eric Seiferth and HNOC Visitor Services Trainer Libby Neidenbach.
---
Support your local PBS station in our mission to inspire, enrich, and educate.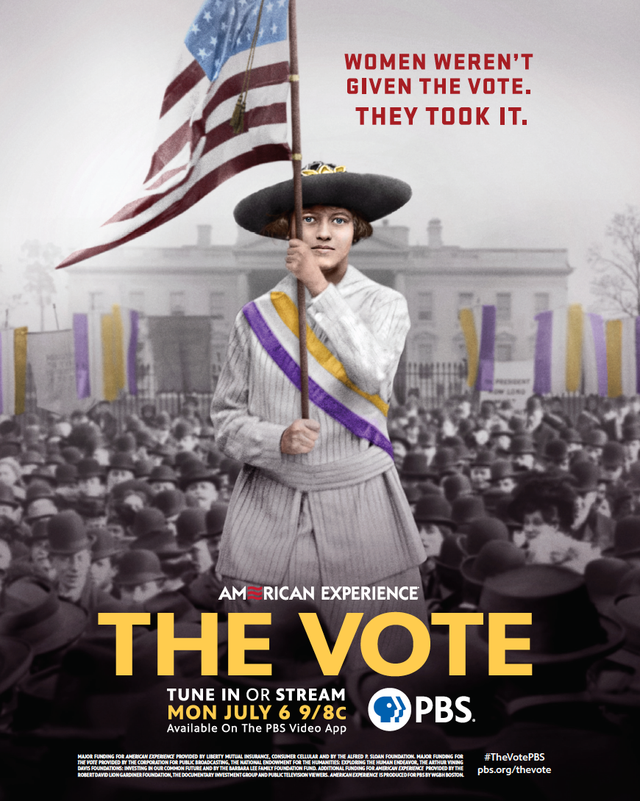 The new PBS documentary series, AMERICAN EXPERIENCE "The Vote," celebrates the 100th anniversary of the 19th Amendment and women's constitutional right to vote.
The four-hour, two-part documentary series, tells the dramatic story of the epic — and surprisingly unfamiliar — crusade waged by American women for the right to vote. Narrated by Kate Burton, "The Vote" features the voices of Mae Whitman, Audra McDonald, Laura Linney and Patricia Clarkson. Watch It Monday and Tuesday, July 6-7, 2020 on WYES. Click for more >
---